Auburn-Casey Park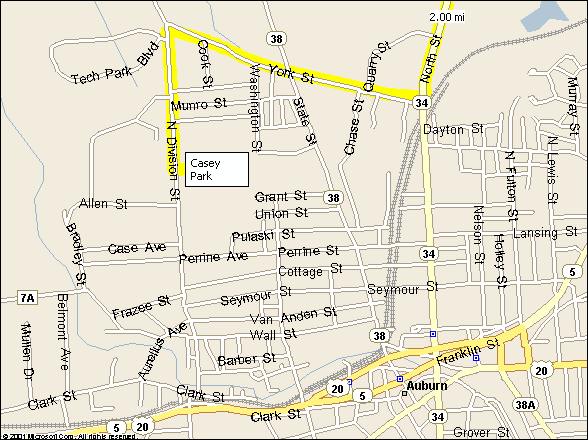 ---
Directions from Utica:
Take I-90 (Thruway) west from Utica, to Exit 40 (Weedsport).
Turn right onto NY 34 South thru Weedsport about 5 miles into Auburn.
Just inside the city limits, and just before the railroad tracks, take a right onto York St.
Continue on York St, past the 4 way stop sign, until you come to a T intersection (Division St.)
Take a left onto Division St, continue about 1/2 mile until you come to Casey Park on your left.
Driving time from Utica, approx. 1 3/4 hrs.
---