B.I.G. Arena, Bethlehem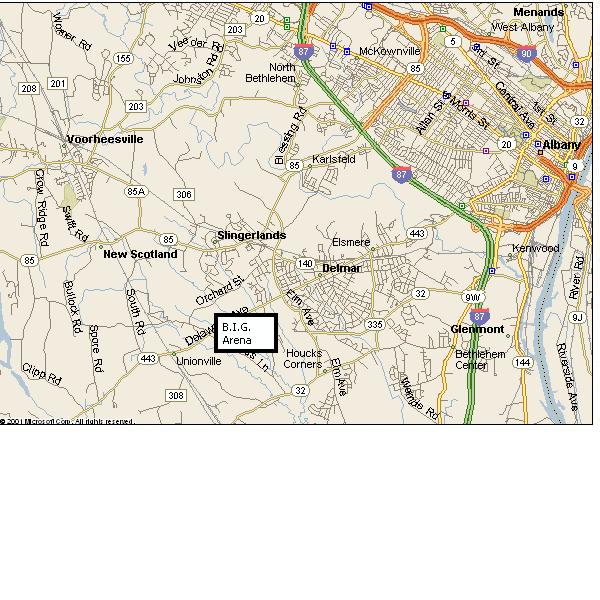 ---
Directions from Utica:
Take the NY Thruway Eastbound (I-90) to Exit 24. After the toll booth, take I-90 East.
Take I-90 East about 2 miles to Exit 4, (NY 85 West, Slingerlands).
Follow NY 85 West about 4 miles to the 2nd light at New Scotland Ave.
Turn right onto New Scotland Ave (still NY 85 West), and go to the light.
Turn left at the light onto NY 140 East (Cherry Ave Extension).
Go straight thru 1st light, crossing Kenwood Ave, onto Cherry Ave, continue to 2nd light at Delaware Ave, NY 443 (at the Stewart's Shop).
Turn right onto Delaware Ave, NY 443 West, and go about 1 mile. You will see the sign for the B.I.G. Arena on the left, about 3/4 mile past Bethlehem High School.
Driving time from Utica, approx. 1 3/4 hrs.
---