Fulton Community Center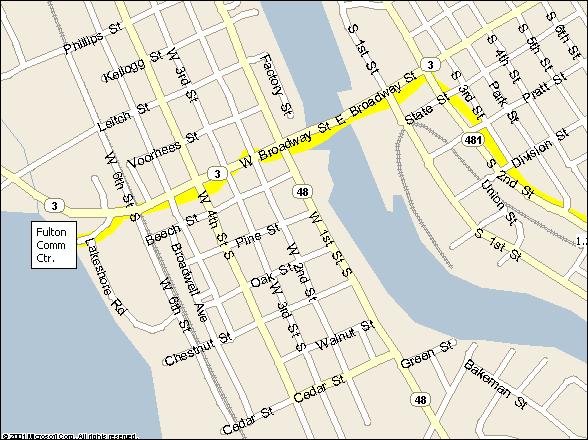 ---
Directions from Utica:
Take I-90 (Thruway) west from Utica, to Exit 34A, (I-481).
Take I-481 North to Fulton (I-481 changes to NY 481).
At the 3rd stop light, turn left onto NY 3. Look for Wendys and Dunkin Donuts on the left.
Go about 3/4 mile over the river, through 2 lights, and over the railroad tracks.
Just after the railroad tracks, the road forks. Take the left fork into the Fulton Community Center parking lot on your left.
Driving time from Utica, approx. 1 1/3 hrs.
---