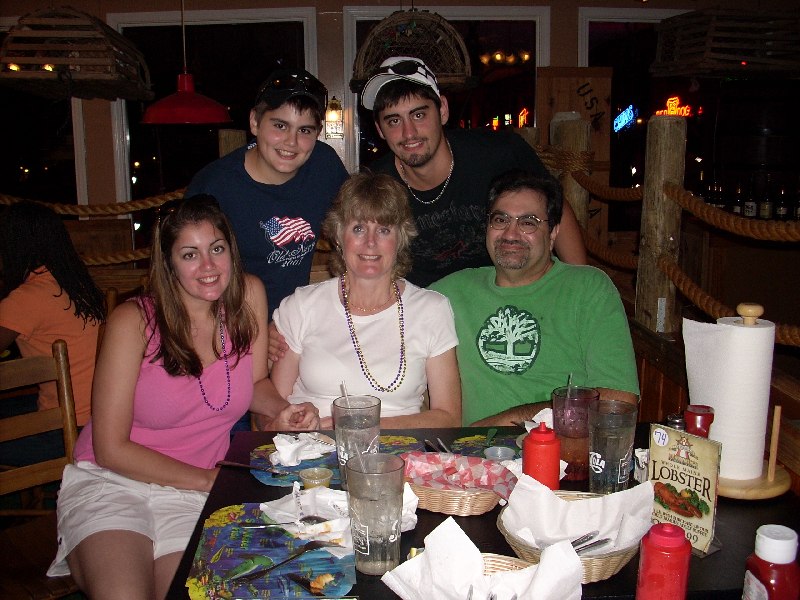 the Biscardis
at Myrtle Beach
Greetings and welcome to the Biscardi Home Page. Follow the links on the left to visit La Famiglia Biscardi in cyberspace.
Our family consists of:
Dad (mark) worked as a teacher in a correctional facility, retiring in 2011.
Mom (Sue) is presently seeking employment in a difficult environment.
Stephanie works somewhere doing something, I think. I must never speak of it, but I think it's down South.....
Anthony is working as a financial planner in North Carolina. He is currently licensed to sell stocks, bonds and mutual funds.
Tommy is attending a local technical university, and likes bike riding, soccer, and youth hockey also. He has played in a competitive soccer league based out of Syracuse, has played indoor soccer, and has been playing competitive hockey for 11 years. He has been a youth hockey referee for the past few years. Check the links on the left to keep updated with Tommy's Hockey World
We hope you enjoy your cybertour, and wish you and all your loved ones a happy, healthy and prosperous year. Be sure to stop here frequently to keep updated on the Biscardi family activities.
Be sure to click on the links at the left to visit the Biscardi family world in cyberspace....
Here's a view of us on our sailboat Summer School on Oneida Lake under full sail. The photo was taken by our friends aboard Overdraft II, and the rippling lake effect was a Java applet that I picked up along the way.
Feel free to look around the site, using the clickable buttons on the left, and take a look at the source code if you're interested.